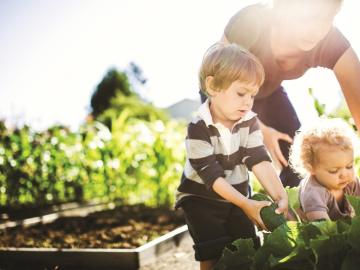 Nature Play is Here to Stay
Wednesday, September 27, 2017
How to create a nature play environment your children will love to explore.
It's no secret that children love playing and investigating outside. When you think back to your own play experiences as a child, if you're anything like me, your most memorable play experiences usually involve being out in the front or backyard. I remember playing for hours on a ton of paving sand and making caves and roads out of it; or using the mattock in the garden to create roads and rivers for when I played with my soldiers. In recent years the 'nature play' movement, has seen resurgence in the idea that playing outside in nature is memorable and therapeutic - and for good reason. Nature play has a positive effect upon children's physical, cognitive and emotional development; the basis for creativity, problem solving, reasoning, socialising and managing risk.
---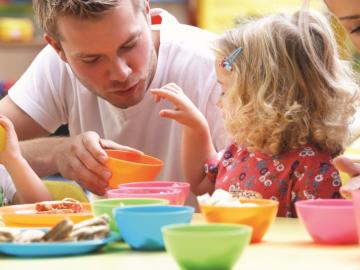 Dads at Play
Wednesday, September 6, 2017
From birth to preschool, much of a child's learning is achieved through play.
Play isn't just about having fun, according to Ngala – Parenting with confidence, playing with your baby is one of the best ways you can get to know each other and for your baby to learn about themselves and the world in which they live.
Playing with children, helps to build their imagination, promotes social skills, assists physical development and helps them to understand emotions. And when it comes to play, the role of a father is crucial in providing a child with a safe, secure and stable environment to develop.
---
View all
Categories
Craft (3)
Nature Play (6)
Reading and Storytelling (2)
Importance of Play (3)
PlayConnect (1)
Playgroup Benefits (8)
Dads (1)
Babies (5)
Preschoolers (3)
Coordinators (3)
Grandparents (1)
Music (1)

Archive
November, 2018 (2)
October, 2018 (1)
August, 2018 (1)
July, 2018 (1)
April, 2018 (2)
March, 2018 (2)
January, 2018 (2)
December, 2017 (1)
November, 2017 (3)
October, 2017 (2)
September, 2017 (2)
August, 2017 (2)
July, 2017 (2)