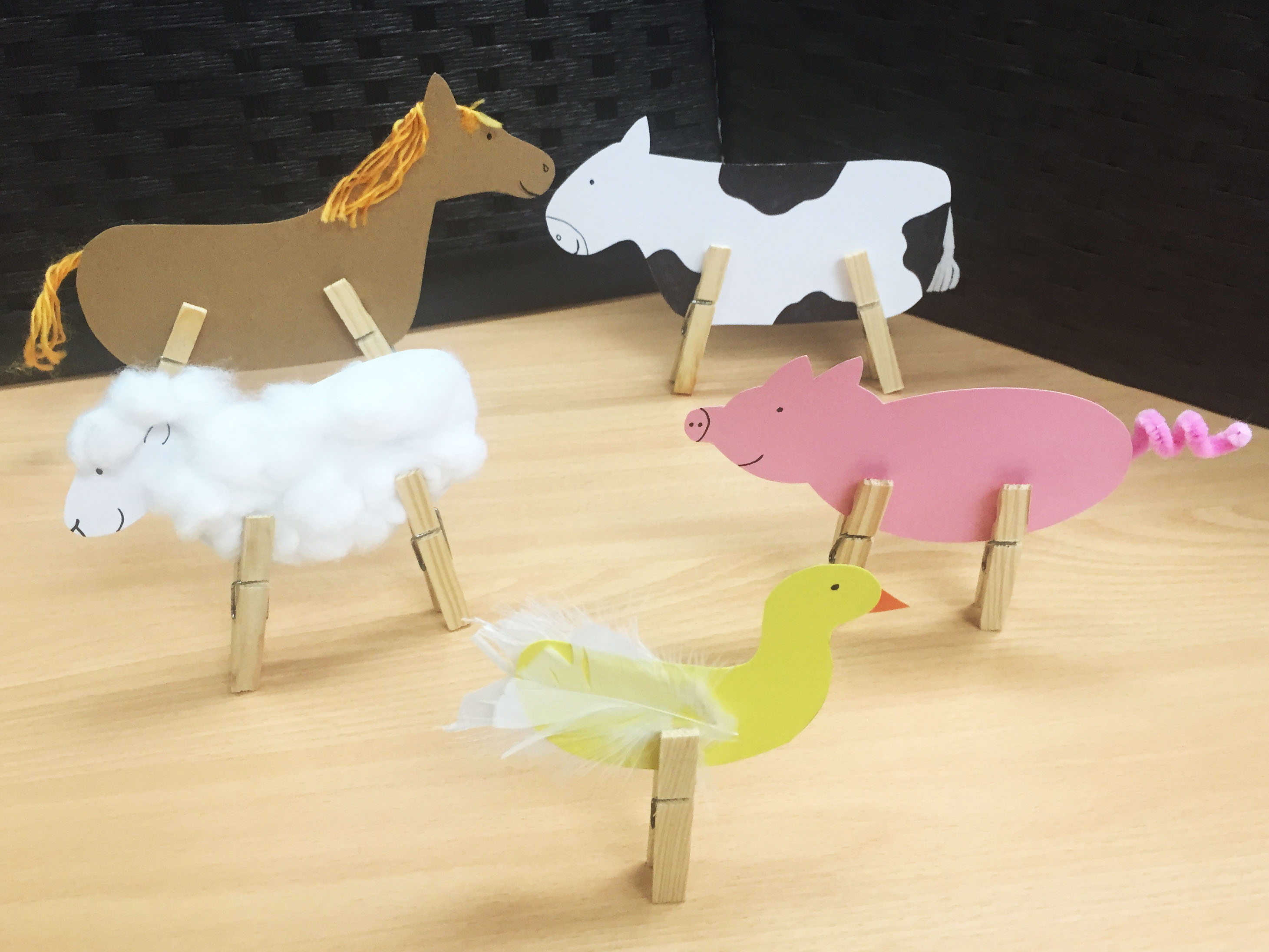 Peg Leg Farm Friends
NOVEMBER, 2015
Make some farm animals using cardboard and wooden clothes pegs...
Cut out animal shapes from cardboard - such as a sheep, goat, pig, cow, horse, chicken, duck.
You could use coloured cardboard or decorated card from a cereal box.
If you have animal cookie cutters, you could use them as a template to trace around.
You may like to add some detail to your animals. Try adding some wool, felt or material pieces, cotton wool, feathers and drawn on a faces.
When you've finished creating your animals, attach wooden clothes pegs (1 for two-legged animals, 2 for four-legged animals).
You may like to use a cardboard tray as a pen for your animals to go in and glueing pop sticks around the outside of the tray will make it look like a fence.
---