Playgroup at Twilight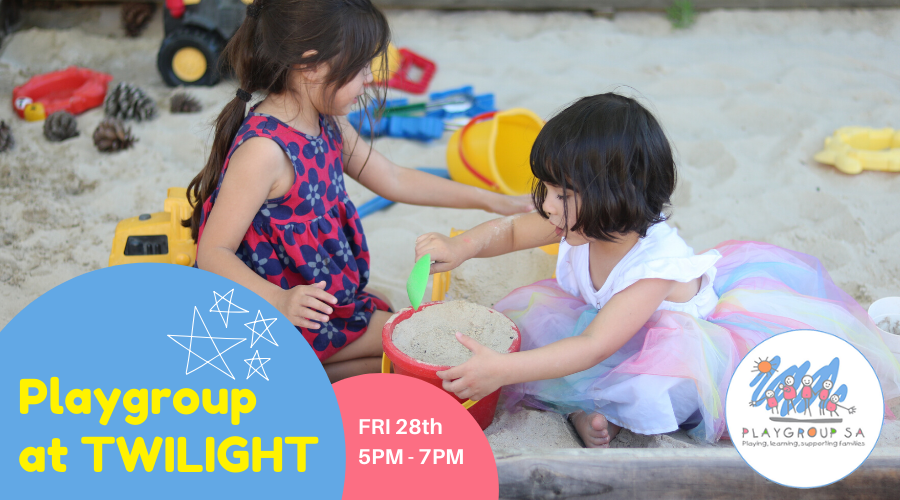 ✨ PLAYGROUP AT TWILIGHT ✨

An evening event introducing families to the benefits of Playgroup.
A great opportunity for families to attend a Playgroup event outside of normal Playgroup hours.
Join us for all your favourite MESSY Playgroup activities and a whole lot of fun!

Only one ticket required per family.
PGSA Members: FREE
Non PGSA Members: $6 + bf

Friday 28th of February, 5 - 7 pm
Playgroup SA Playroom
91 Prospect Road, Prospect SA 5082
Sorry! There are no timeslots available for this event.