A Day at the Zoo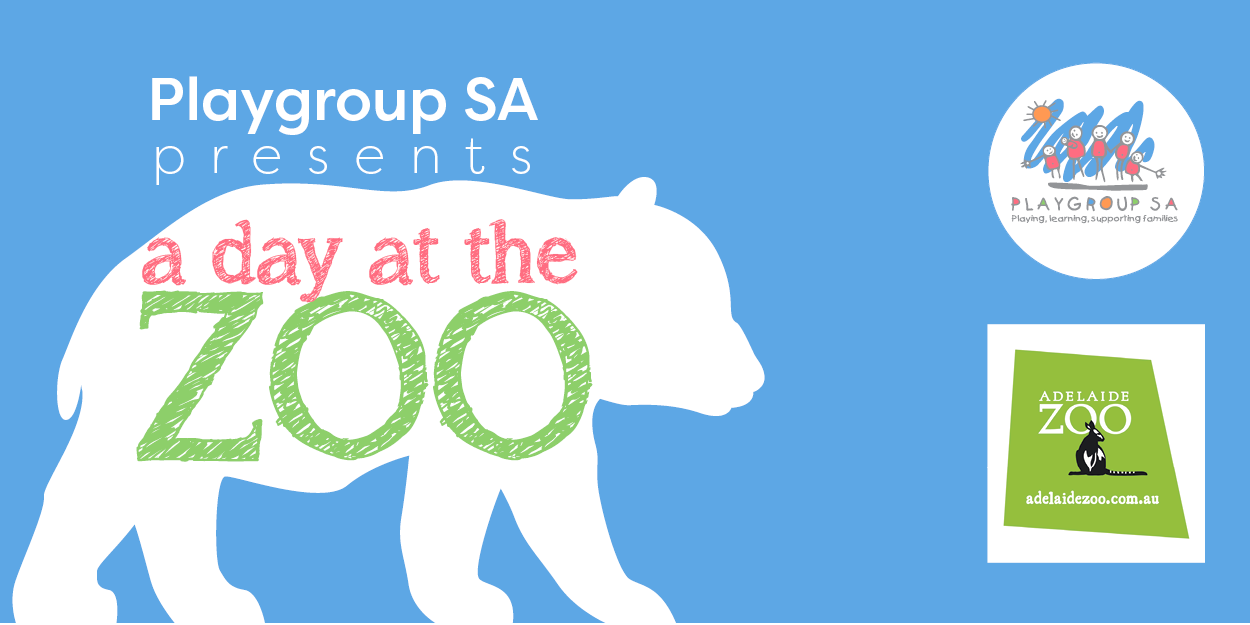 This year due to COVID-19, Playgroup at the Zoo has changed format.
Introducing... "A Day at the Zoo!".
Friday 23rd of October
Adelaide Zoo
Tickets $16.50
Children under 4 free!
Playgroup SA presents A Day at the Zoo!
Families enrolled with Playgroup SA will be offered special admission prices. To avoid large crowds gathering, extra activities and performances will not be available this year. Make your way around the Adelaide Zoo at your leisure, exploring all the Zoo has to offer!
Be sure to book early as tickets are limited!
TICKETING & FAQ
Tickets here: https://tickets.zoossa.com.au/webstore/shop/viewItems.aspx?cg=AZ&c=AWO
Not a Playgroup SA member? If you would like to join please visit http://playgroupsa.com.au/membership-types.html
To find your Digital Membership card, check your email account (including junk folder), your Digital Membership card is sent via email when you join.
To gain entry into the Adelaide Zoo you must have your Digital Membership card to present on the event day, as well as your printed tickets.
Children under 4 are free. However when ordering tickets, please order tickets for children under 4, you will not be charged, but tickets are necessary. Children aged 4+ require a paying ticket.
Playgroup at the Zoo discounted tickets can NOT be purchased on the day of the event, discounted tickets can only be purchased online. Tickets will be available to purchase until 12pm 21/10/20.
No further discounts apply to PGSA discounted ticket price.
Limited amount of discounted event tickets available.
Playgroup SA discounted tickets are limited to 2 adults & 3 children per membership.
If you have any issues with ticketing please contact Adelaide Zoo.
For any other details regarding entering the zoo please see https://www.adelaidezoo.com.au/visitor-information/
| Timeslot | Creche | Register |
| --- | --- | --- |
| Friday, 23rd October, 2020, 9:30 AM – 5:00 PM | | |