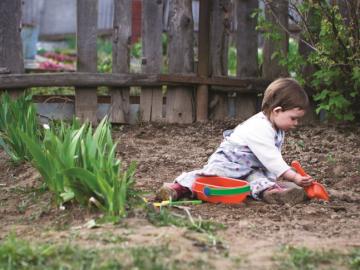 Nothing Beats Nature For Baby Play
Wednesday, October 25, 2017
Nature play is making a comeback. There are so many developmental benefits of nature play for children and it's exciting to see how playgroups are engaging in it. But how do we include babies in nature play?
---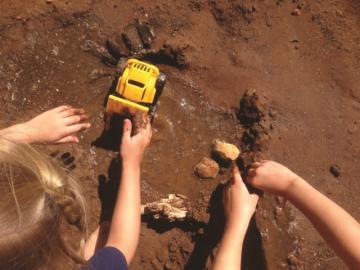 More Than Mud
Wednesday, October 18, 2017
Kids love mud. And if the rise in popularity of 'Tough Mudder' style events is anything to go by, many adults love mud too.
But mud for kids is about much more than just good dirty fun. Mud play encourages creativity. It can be soothing and relaxing, providing an outlet for children to express their feelings through their senses and exploration.
---
View all
Categories
Craft (3)
Nature Play (6)
Reading and Storytelling (2)
Importance of Play (3)
PlayConnect (1)
Playgroup Benefits (8)
Dads (1)
Babies (5)
Preschoolers (3)
Coordinators (3)
Grandparents (1)
Music (1)

Archive
November, 2018 (2)
October, 2018 (1)
August, 2018 (1)
July, 2018 (1)
April, 2018 (2)
March, 2018 (2)
January, 2018 (2)
December, 2017 (1)
November, 2017 (3)
October, 2017 (2)
September, 2017 (2)
August, 2017 (2)
July, 2017 (2)