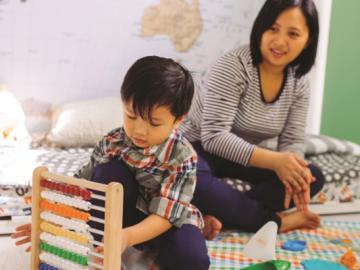 Playgroups Positive Impact
Wednesday, July 26, 2017
Research shows Playgroups play an important role in children's development.
Much has been written about the importance of play for children's development. In fact, play is considered so important for childhood development that it has been recognised by the United Nations High Commission for Human Rights as a basic right of every child. In today's world however, we see children engaging in much less play with other children than previous generations. There are a number of reasons why we think this might be happening. Pressures on families are changing due to increased working hours, changes to neighbourhoods make it less inviting for children to meet and mingle, there is less available outdoor play space, there is an increased focus on early literacy and numeracy, and increases in passive entertainment through toys and entertainment devices for children are overwhelming.
---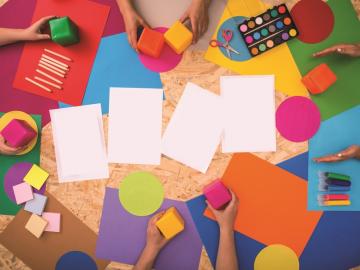 Crafting Confidence in Children
Wednesday, July 12, 2017
It's the process not the end result of craft that aids children's development and confidence in a range of key developmental milestones. Here's why we think craft is important for children and why we encourage Playgroups to offer craft.
How many families out there have a fridge over flowing with 'craft creations'? How many of us at the end of Playgroup take home an extra bag of spaceships and glittery creations? So, is there a point to Playgroups offering varied craft activities each week?
---
View all
Categories
Craft (3)
Nature Play (6)
Reading and Storytelling (2)
Importance of Play (3)
PlayConnect (1)
Playgroup Benefits (8)
Dads (1)
Babies (5)
Preschoolers (3)
Coordinators (3)
Grandparents (1)
Music (1)

Archive
November, 2018 (2)
October, 2018 (1)
August, 2018 (1)
July, 2018 (1)
April, 2018 (2)
March, 2018 (2)
January, 2018 (2)
December, 2017 (1)
November, 2017 (3)
October, 2017 (2)
September, 2017 (2)
August, 2017 (2)
July, 2017 (2)